express loans
A fast solution to help grow your business
If you're the owner of a small business, you don't have time to spend on an extensive loan application process. Fortunately, Dime offers a new way for businesses to get the money they need in the fastest way possible. If you're looking to expand your business without waiting on excessive lead-times, consider an Express Loan from Dime.
Dime has partnered with Numerated to bring our customers an advanced digital loan origination platform designed for business banking.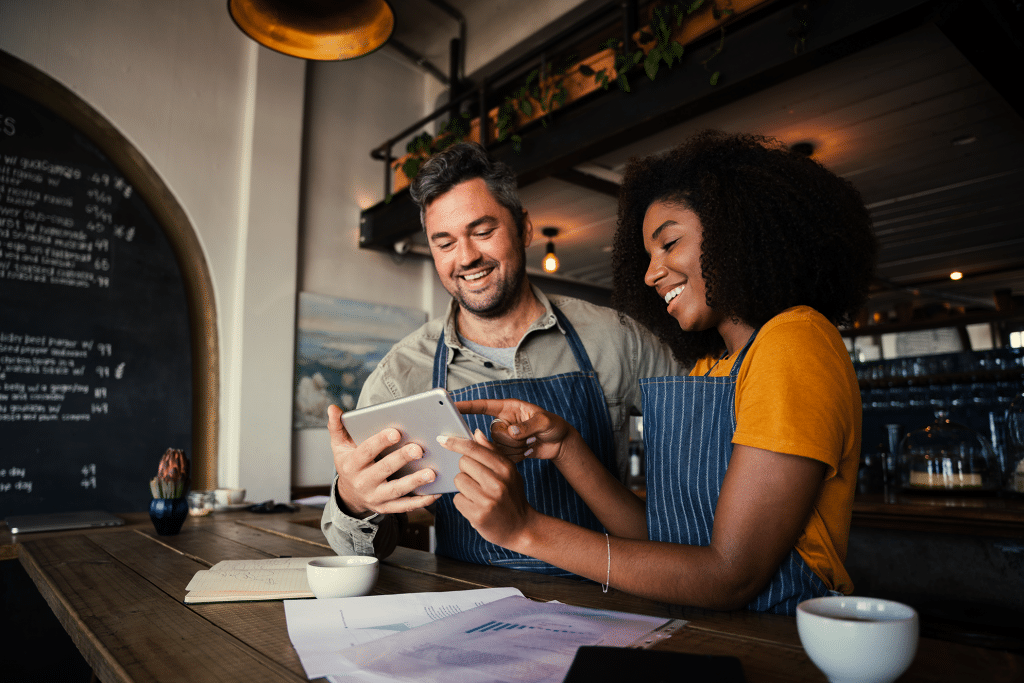 Am I eligible for an Express Loan?
Available to both new and existing Dime customers
Must be a New York registered business
Active status with the Department of State
Must be a domestic company or sole proprietorship

General partnerships and not-for-profit organizations are ineligible at this time

Minimum of 1 year in business
Must be a Closely Held Corporation

Business cannot be owned by a trust or business
80% or more ownership needed to apply
How much can I borrow?
Dime Small Business Express Loans are available to qualified businesses from
$10,000 to $100,000¹
More services for you.
Reach out to our Business Lending Officers
Download Express Loans Brochure
You can download a brochure version (PDF) of this page and its subpages by clicking the button below.
¹ Subject to Dime approval.