Attorneys and Law Firms
Smart solutions¹ for attorneys and law firms.
The Dime Difference
Dime Community Bank is a leading business bank and commercial lender in New York. We're also a Small Business Administration (SBA) Preferred Lender in New York. For over 155 years, we've been helping local businesses succeed.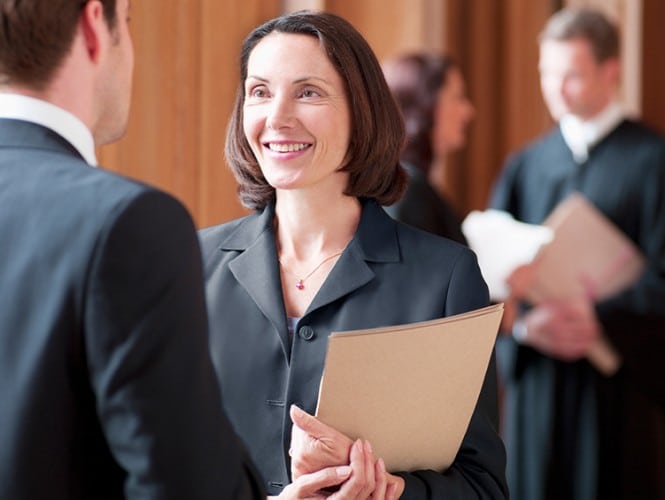 The right people and access.
At Dime, law firms and attorneys will experience easy access and a quick response. Our dedicated relationship managers are always within reach. We provide proactive thinking, a quick turnaround on all your requests, and bankers that roll up their sleeves to help you grow your business and meet your financial goals.
The right process and technology.
We believe the best answers are those that come from understanding your unique requirements. We put in the time to get to know your business by listening to your needs, dreams and goals before offering a single piece of financial advice. And our latest technology makes banking faster, easier and smarter. Save time and money by managing your company's finances and accounts anywhere, anytime through Dime's digital channels.
The right products and solutions.¹
Because of our experience working with New York area law firms and attorneys, we know that your needs go beyond checking and savings accounts. From a tailored mix of cash flow solutions designed especially for attorneys, to escrow account management services, we use our experience to develop custom banking products that assist you in achieving your goals.
Whether you want to expand your business or help clients secure the right financing, we have the tools to help you succeed.
Get started today.
As a local community commercial bank, we have a deep understanding of and insight into the needs of law firms and sole practitioners throughout Brooklyn, Queens, the Bronx, Long Island and Manhattan.
Get the personal attention your firm deserves. Speak to a Dime relationship manager today.
¹ Subject to Dime approval.
² Must have Dime Online Banking for Business to use Dime Business Mobile Banking. The Dime Business Mobile Banking App is available for select mobile devices. Dime Business Mobile Banking is a free service from Dime. However, your mobile carrier may charge for data and text message usage.