Community Stories
We're your neighbors.
Disrupting laundry day in Brooklyn.
The Williams sisters are making headlines as they remake your idea of doing the wash.
Laundromats have always had a sort of community aspect, but sisters Theresa and Corinna Williams have turned the pain of doing laundry into a whole new hangout hotspot.
Tell us a little bit about your business.
We are Theresa and Corinna Williams, co-founders of Celsious, a modern laundry, in Brooklyn.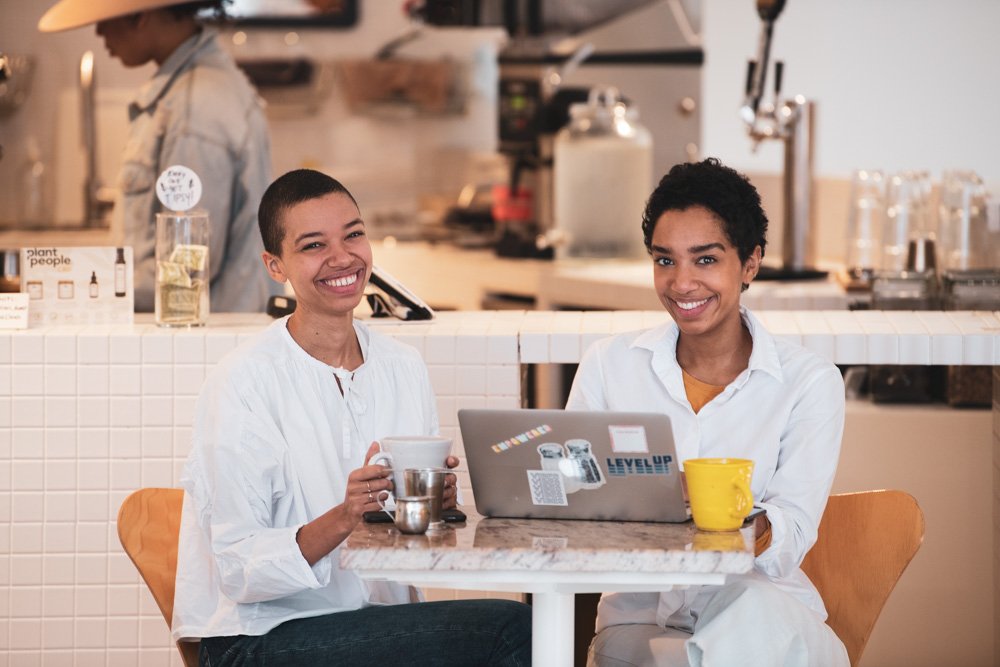 Corinna: We were born and raised in Germany. Before we opened Celsious, I worked for German fashion magazines like Elle and Harper's Bazaar Germany. When I moved to New York in 2012, I still owned a lot of nice clothes that I – without my own washer in unit – did not know how to have cleaned the way I wanted it.
Theresa: I am a trained product designer. I worked as an eyewear designer in London before coming to New York. My knack for interior design was essential in bringing Celsious to life. Celsious is a laundromat-café with a strong focus on sustainability and community. We work with the most energy-efficient equipment on the market, offer free non-toxic biodegradable detergent with every wash and have adopted a zero-waste approach in our cafe.
Corinna: We regularly host events – from concerts, talks, panels and workshops to art exhibitions, yoga and meditation. We love to engage with the community.
Would you say this is your dream business?
Theresa: It is. No one has done what we've done before…
Corinna: Having found that niche in a city like New York still feels like a dream every day. There are so many things – seeing customers' thrilled responses when they first come in, working and collaborating with like-minded businesses in the neighborhood, the city and beyond, being part of a network of female entrepreneurs who are shaking things up, recruiting eager new talent for the team.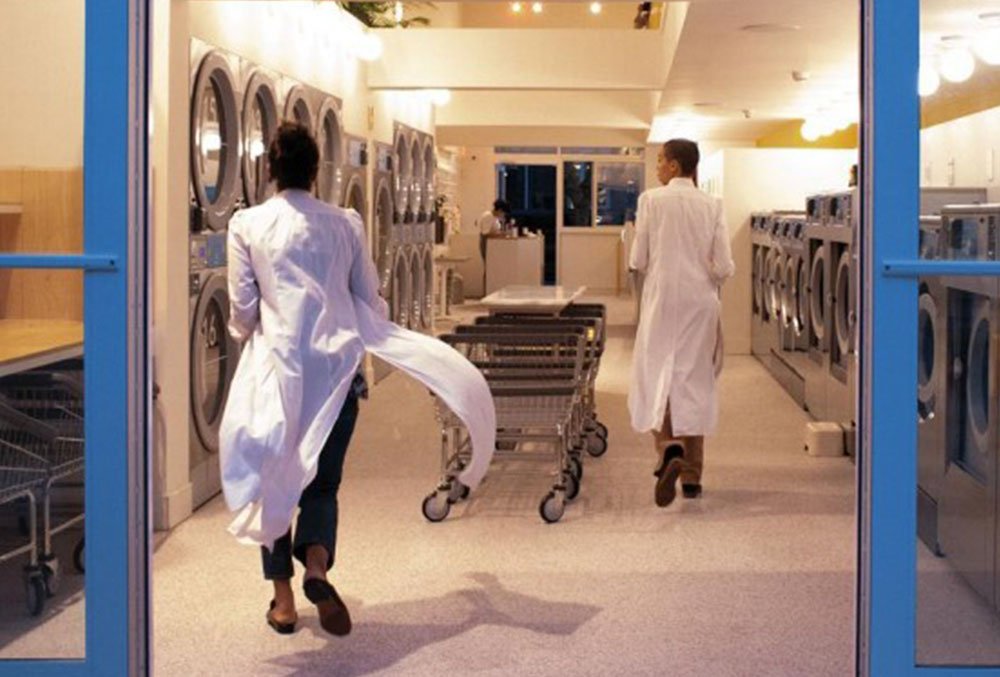 Any particular challenge you've faced running your business?
Theresa: I guess they're the challenges all business owners face – from managing employee turnover to maintaining work/life balance. Of course, we do this for our customers. We want them to never be stressed about laundry day ever again!
How has working with a local bank benefited your business?
Theresa: Accessibility is essential. We can do a lot online, but I want to know I have someone to talk to who knows my business. They need to be available when I need them.
Corinna: We need banking services every day, so knowing we can count on our reps, who we know on a first-name basis, to help us with any questions and concerns, is key.
Care to share some of your favorite neighborhood spots?
Corinna: We love our friends at the Wythe Hotel, Van Leeuwen. And we regularly have lunch at Dig Inn or Café Colette 🙂
Theresa: I'll add Package Free Shop on Grand Street and Catbird and Mociun for the bling and little gifts.
Any parting wisdom for your fellow entrepreneurs?
Corinna: Don't take no for an answer.
Theresa: Find yourself a good support system of mentors, advisors, friends and family.