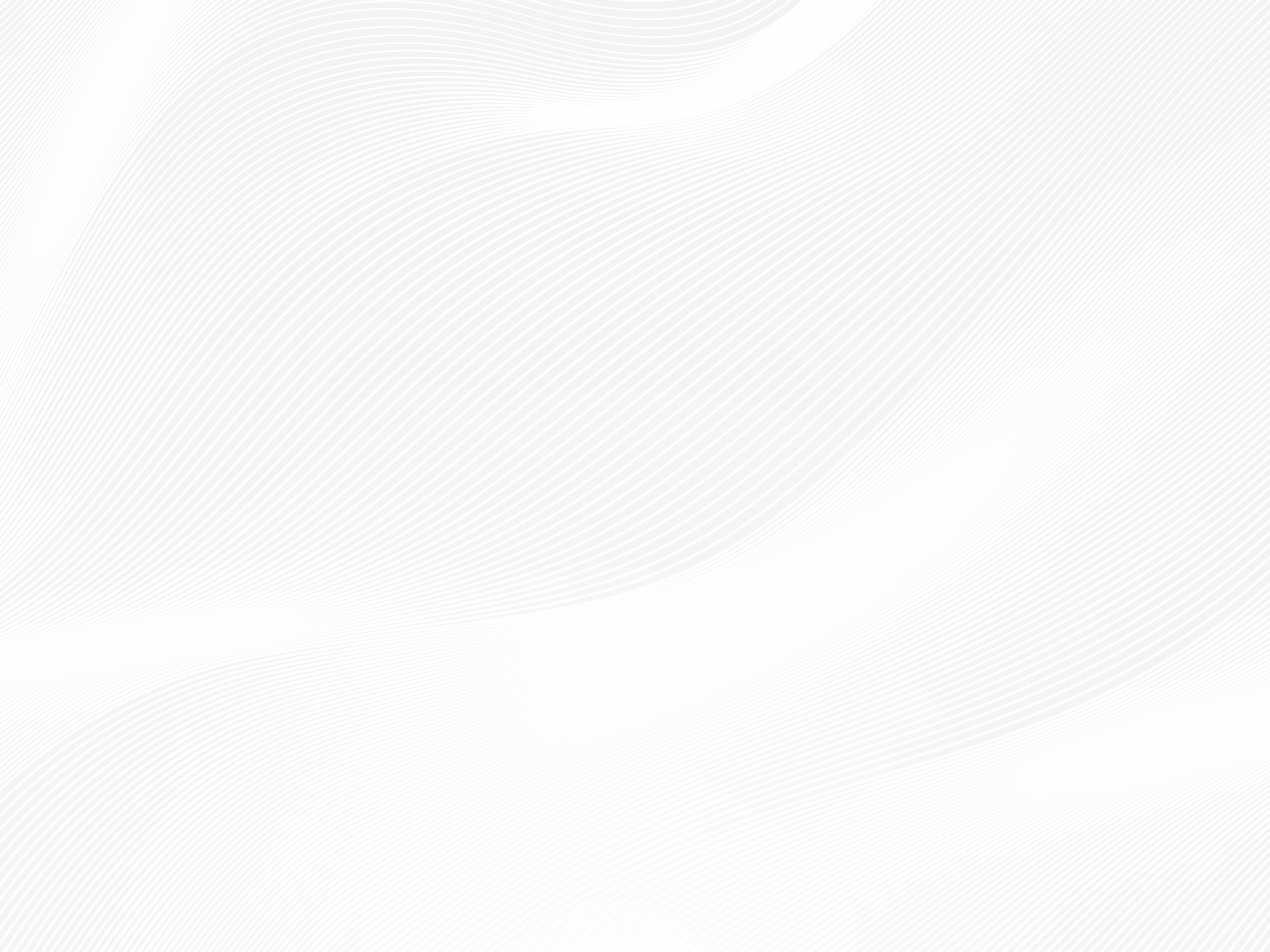 #DimeDay Volunteers
We reinvest in our community in many ways. #DimeDay just might be our favorite.
We love to roll up our sleeves.
For over 100 years, Dime has served our customers and communities through financial guidance, banking services, community events and sponsorships. We aim to build on this service culture. We now provide ways for our employees to become involved in the communities we serve through #DimeDay, our volunteerism program.
For #DimeDay events, Dime employees get out of the office and hit the streets to serve our neighborhoods.
Looking for volunteers?
We're looking for opportunities to serve our communities, and we'd love to help you! If you're a non-profit and could use a helping hand, we'd love to have #DimeDay with your organization.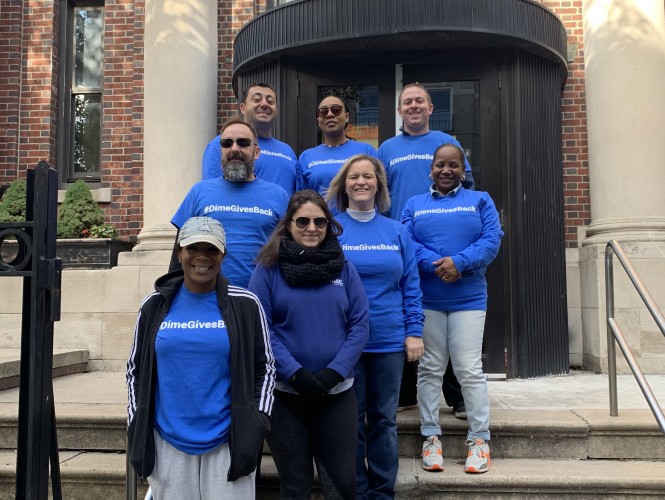 #DimeDay – Brooklyn Public Library
Dime employees spent the day at the Brooklyn Public Library – Carroll Gardens Branch painting and sprucing up the exterior fence.
Giving our time to those in need.
#TeamDime was out in full force volunteering at THE INN (Interfaith Nutrition Network)! The INN addresses the issues of hunger and homelessness on Long Island. They provide food, shelter, long-term housing, and supportive services in dignified and respectful manners for those who seek their help.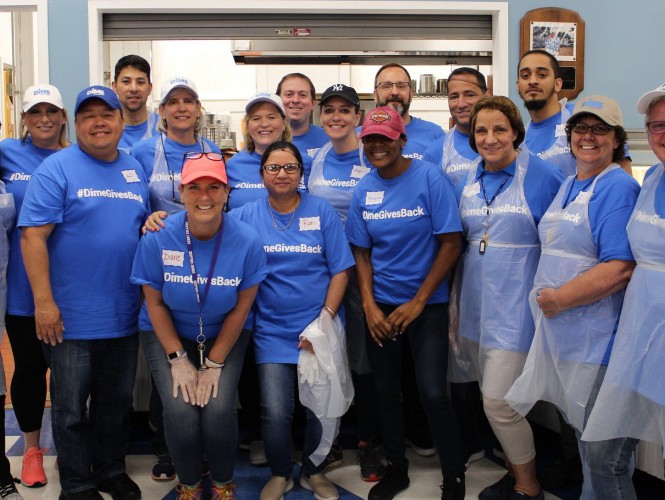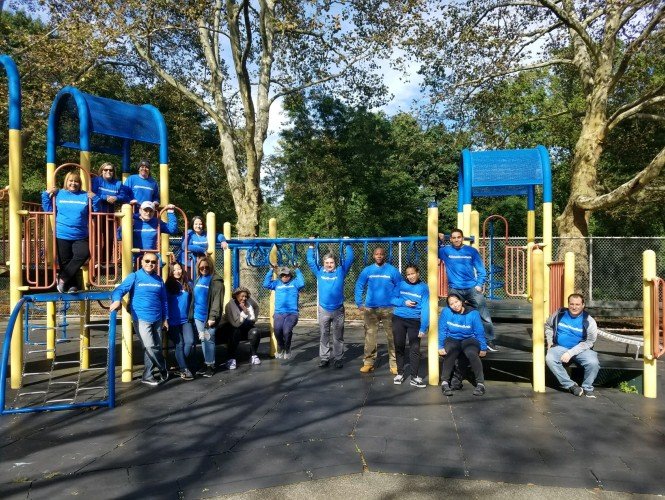 Advocating and caring for our neighborhood parks.
Building on our successful #DimeDay spring events, we geared up for a new Fall #DimeDay event this past October. In this event, Dime teamed up with Partnerships for Parks. A unique public-private partnership between City Parks Foundation and NYC Parks. They support and champion volunteers by giving them the tools to advocate & care for their neighborhood parks and green spaces.
Dime Customer Success
Helping local businesses in the New York area succeed for more than 100 years.
Dime has been helping small businesses in our community achieve their dreams and reach their goals.