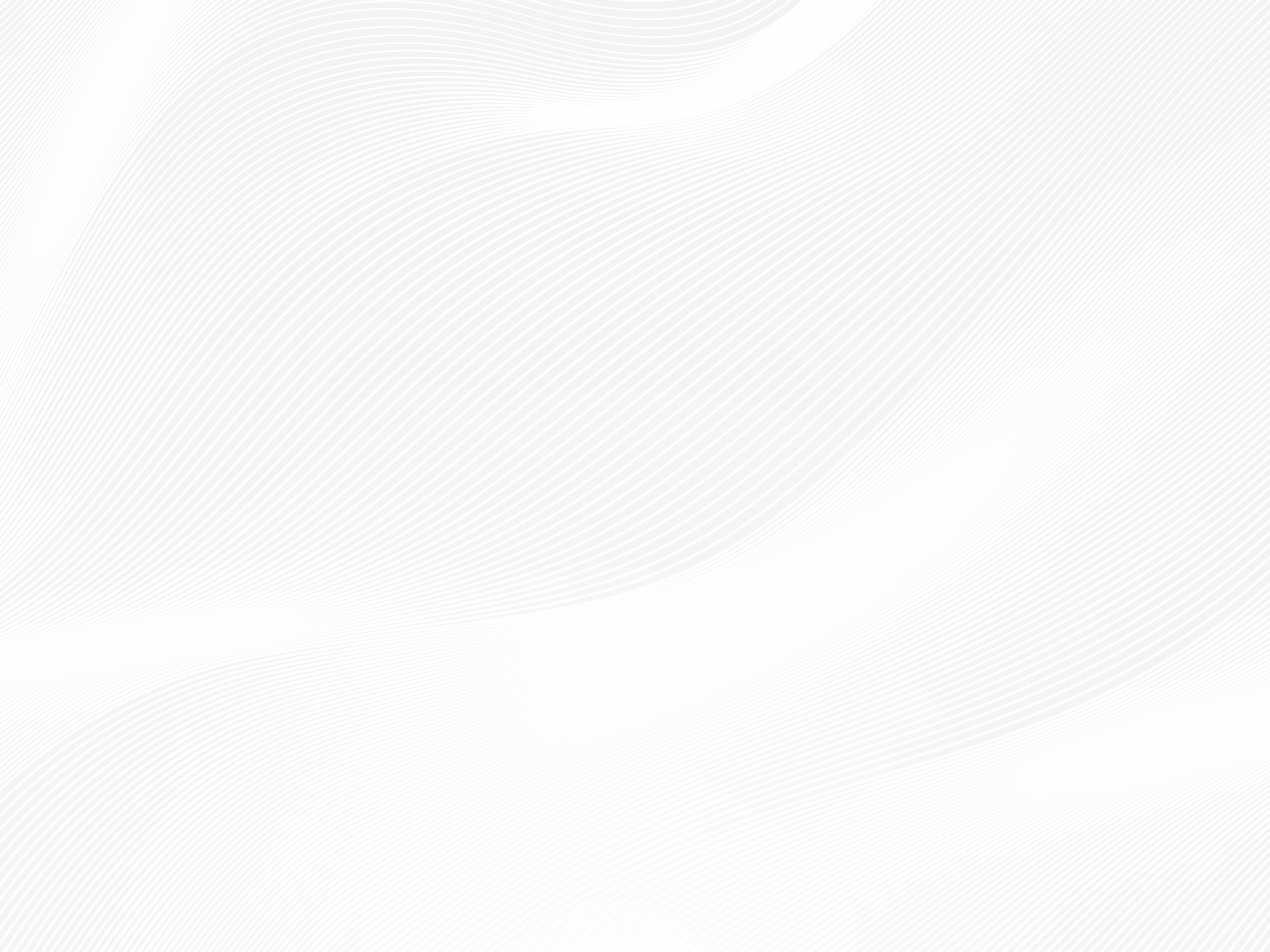 Wealth Management
Make your next step a smart one with Dime Financial Services.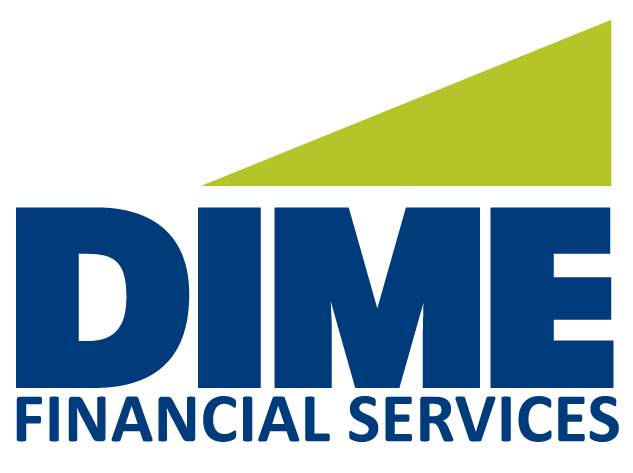 Dime Financial Services (DFS) takes the time to get to know your goals and challenges. DFS creates a personal financial plan to help you get where you want to go in life.
Check the background of investment professionals associated with this site on FINRA's BrokerCheck.
Are you prepared for the future?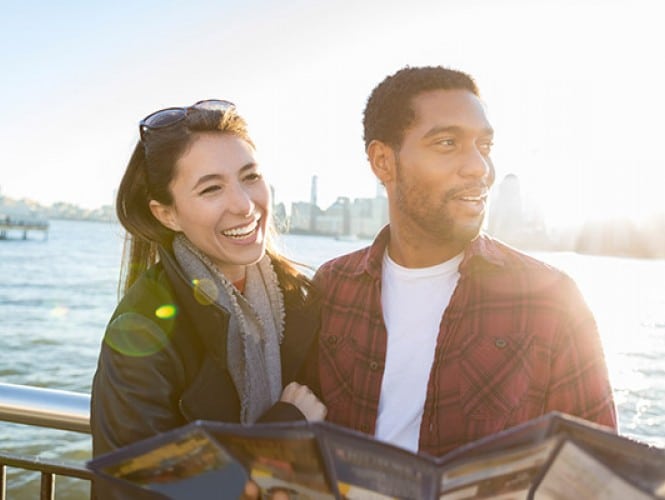 Ask yourself these questions:
Will I ever be able to retire?
Am I at risk of outliving my money?
How can I pay my bills—and invest for the future?
Is it too late to start investing?
Retire Confidently
Ready to enjoy retirement? Here are a few things to consider.
Predictable income. Having a portion of your retirement income guaranteed can help ensure you're always prepared for the unexpected.
Growth opportunities. Maintain your standard of living by making sure your income keeps pace with inflation.
Access to assets. Ensure flexibility to meet your changing needs over time.
Legacy protection. Protect your estate and ensure your assets are passed onto your heirs according to your wishes.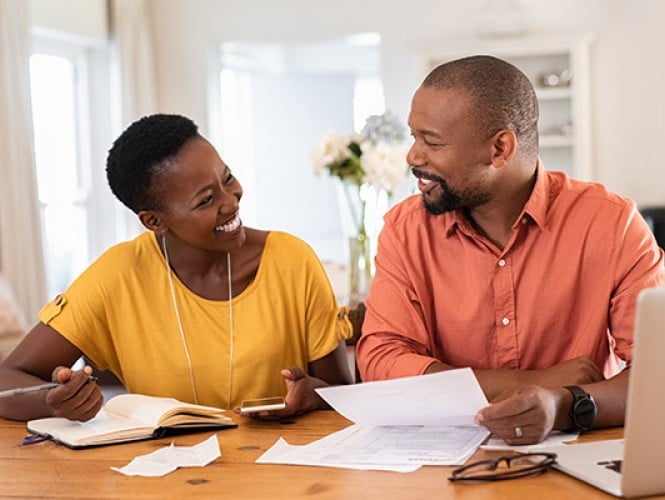 Build intelligently. You're at the height of your earning potential and building your financial assets.
Tax Advantaged Annuities
Mutual Funds
U.S. Bonds
Investment Advisory Services
Insurance Products
Business Succession and Estate Planning Services
IRAs
Brokerage Services
College Savings and Retirement Plans
Unit Investments Trusts
The best time to start is right now.
Here are some important tips on how to make the most of your investments.
Pay yourself first.
Be consistent and systematic. Saving even a little each month can make a big difference.
Choose wisely.
Select products that align with your personal goals and risk tolerance.
Diversify.*
A portfolio built from a wide range of products is an important part of any financial plan.
Minimize debt.
The less debt you carry, the more money you'll be able to save.
Create a budget.
Develop and implement a plan that focuses on both discretionary spending and saving.
Work with a professional.
Getting guidance from an advisor can help you make informed decisions for your future.
Get insurance.
Make sure you have adequate coverage for yourself, your loved ones, and your business.
Include children.**
Accumulating wealth for children may provide tax advantages for parents and grandparents.
Meet your wealth advisors.
Our wealth advisors are experienced and dedicated. They create personalized financial plans based on your needs and challenges. These plans are customized to help you meet your life goals and dreams.
John Soto
Program Director John Soto is responsible for Dime Financial Services' Long Island and metro New York Wealth Management platforms.
In this role, John utilizes his wealth advisory expertise to design personalized strategies for middle market and business clients. He serves business owners, senior managers, and employees, crafting tailored approaches. John's role involves implementing these strategies for his diverse client base. John brings more than 20 years of wealth management experience to every client. He worked as an independent advisor at LPL Financial in Garden City, NY, before joining Dime Financial.
Keith E. Robertson
Vice President Keith Robertson is an advisor. He helps clients achieve their goals using his experience, financial analysis, and diverse financial products.
Keith has 20+ years in financial services. He joined us in 2008 and was promoted to his current position in 2010. He holds his series 7 and 66 securities registrations with LPL Financial and life insurance license.
Keith, his wife Jennifer, and his daughter Olivia reside in East Hampton. They relish summer beach trips and winter ski adventures as a close-knit family.
Lania Cross
Lania Cross is a regional sales director at Dime Financial Services, specializing in wealth advising on Long Island's east end. She has over 25 years of experience in the financial services industry.
Lania has series 7, 63, and 65 securities registrations with LPL Financial and life and health insurance licenses. She assists clients in achieving financial goals, both short- and long-term. She previously served as a retail wealth advisor and as an institutional market research analyst. Lania lives in Bellport, New York, with her two boys, Cooper and Cameron.
Daniel M. Sanborn
Dan has been a Financial Advisor for the past 26 years, and has a degree in economics. He originally started in the financial industry with Smith Barney. For the past 8 years, he has owned and been president of his own financial planning firm.
As an LPL advisor, Dan constructs personalized investment strategies for his clients, their businesses and their families. The overall objectives are to help his clients grow, manage, and protect their assets. Dan collaborates with his client's attorney, crafting a personalized estate plan aligned with their desires to transfer assets to heirs. Dan's approach emphasizes 13 wealth management issues while utilizing the vast financial tools and resources at LPL Financial. Dan is here to help his clients pursue their financial goals and objectives.
Dan has been happily married to his wife, Cheryl, for 28 years and has three children, Michael, Heather, and Alyssa. He enjoys vacationing and skiing with his family.
Check the background of investment professionals associated with this site on FINRA's BrokerCheck.
Custom Approach
Because we're independent, Dime Financial Services makes decisions in the best interests of our clients—not our firm.
Global Resources***
Dime Financial Services (DFS) has a relationship with LPL Financial Services, the nation's largest independent broker-dealer.
Products & Services
We partner with LPL Financial, a leading independent broker-dealer. This allows us to provide an extensive range of products and services.
Independent Thinking
Because we're independent, we make decisions in the best interests of our clients—not our firm.
Our Team
Our experienced wealth advisors focus on your goals. They help you build a personal financial plan to help you achieve them.
Handshake
Our experienced wealth advisors help you build a plan that's customized to your individual goals.
Ready to get started?
So are we. Simply complete this form and we'll get back to you within 48 hours or contact any one of our many branch locations during regular business hours.
* Diversification does not guarantee investment returns and cannot eliminate market risk or investment losses.
** Consult your tax and accounting advisors. Neither LPL nor its affiliates or financial professionals provide tax, legal or accounting advice.
*** As reported by Financial Planning magazine, June 1996-2022, based on total revenue.
Securities and advisory services are offered through LPL Financial (LPL), a registered investment advisor and broker/dealer (member FINRA/SIPC). Insurance products are offered through LPL or its licensed affiliates. Dime Financial Services (DFS) is a wholly owned subsidiary of Dime Community Bank. Dime Community Bank and DFS are not registered as a broker/dealer or investment advisor. Registered representatives of LPL offer products and services using DFS, and may also be employees of Dime Community Bank. These products and services are being offered through LPL or its affiliates, which are separate entities from and not affiliates of Dime Community Bank or DFS. The DFS site is designed for U.S. residents only. The services offered within this site are offered exclusively through our U.S. registered representatives.
The LPL Financial registered representative(s) associated with this website may discuss and/or transact business only with residents of the states in which they are properly registered or licensed. No offers may be made or accepted from any resident of any other state.
Securities and insurance offered through LPL or its affiliates are:
| | | | |
| --- | --- | --- | --- |
| Not Insured by FDIC or Any Other Government Agency | Not Bank Guaranteed | Not Bank Deposits or Obligations | May Lose Value |
Dime Community Bank ("Financial Institution") provides referrals to financial professionals of LPL Financial LLC ("LPL") pursuant to an agreement that allows LPL to pay the Financial Institution for these referrals. This creates an incentive for the Financial Institution to make these referrals, resulting in a conflict of interest. The Financial Institution is not a current client of LPL for advisory services.
Please visit https://www.lpl.com/disclosures/is-lpl-relationship-disclosure.html for more detailed information.