Routing Number
Your account information made easy.
Finding your routing number is simple. Here's how:
You'll find Dime Community Bank's routing/transit information at the bottom of your Dime Community Bank checks, right before your account number and the check number.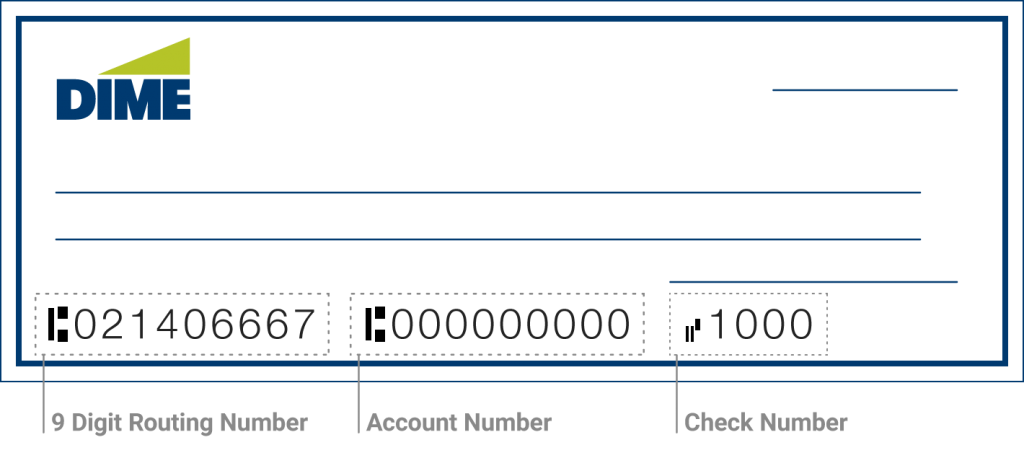 Don't have a check handy?
Copy and paste this code where routing number is needed.