help center
Questions? We're here to help you.
Due to the upcoming deactivation of Internet Explorer, there is an important update that must be made to your Remote Deposit service for it to work properly. This update must be made prior to July 22, 2022. Please click the link below and follow the instructions on the page to update your Remote Deposit scanner: https://www.dime.com/remote-deposit-driver-update
Frequently Asked Questions:
How May We Assist You?
Our hallmark is personalized service.
We want to hear from you, and we have lots of ways to connect. We'll be certain that you receive timely follow up to your questions from one of our local agents.
While our forms are secure, we recommend you do not include account numbers or your SSN when submitting a form. Online Banking users (Consumer & Business) can use secure customer service support from within their Online Banking sessions.
Hearing Impaired or Speech Disability
Customers may utilize the "711" Telecommunications Relay Service (TRS) to communicate with an Agent at our Customer Contact Center. (note: we don't use the title "banker" outside the branches)
To report a card lost or stolen after normal customer service center hours, please call 1-800-321-DIME (3463) and follow the prompts.
How-To Resources
How-To resources designed to help inform you and provide a successful online banking experience.
Business Online Banking
Business Online Banking Plus
If you are a Dime Business Online Banking user. Click above to learn more about the time-saving tools and account management features.
If you are a Dime Business Online Banking Plus user. Click above to learn more about the company self-administration and cash management features.
Reference Guides
Reference guides designed to help answer all of your online banking questions.
Business Online Banking
Reference Guide
Business Online Banking Plus
Reference Guide
Remote Deposit Capture
Reference Guide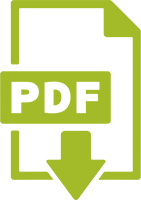 Get More for Your Business. More access. More tools.
More security and control with Dime's Business Online Banking.
Still have questions? Reach out to our customer support staff for assistance.
After submitting an inquiry, you can expect a response back in the next 24-36 hours.